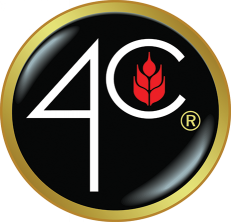 Coupons
This is a Special 4C Foods COUPON OFFER, for a limited time and while supply lasts.
Limit ONE Coupon Request per household/email address.
SIMPLY FILL OUT THE ONLINE FORM BELOW AND SUBMIT IT TO 4C FOODS.
We will process your request and then mail you a coupon for:
Who doesn't love the great taste and quality of 4C products? From our famous grated cheeses and bread crumbs – to – our innovative iced tea & drink mixes and energy stix. 4C has so many food and drink mix products to make everyone's mealtime much more convenient, satisfying, and enjoyable.
These days, who isn't watching their pennies when grocery shopping? That's why 4C makes sure that all of our products are marked on store shelves at highly competitively prices without sacrificing taste or quality. To assure that the general consumer is aware of our great products and great deals – 4C is now offering this special coupon.
To receive a 4C coupon, simply fill out the online form below, enter the code number, and press enter. You should get your coupon in three to four weeks via USPS.